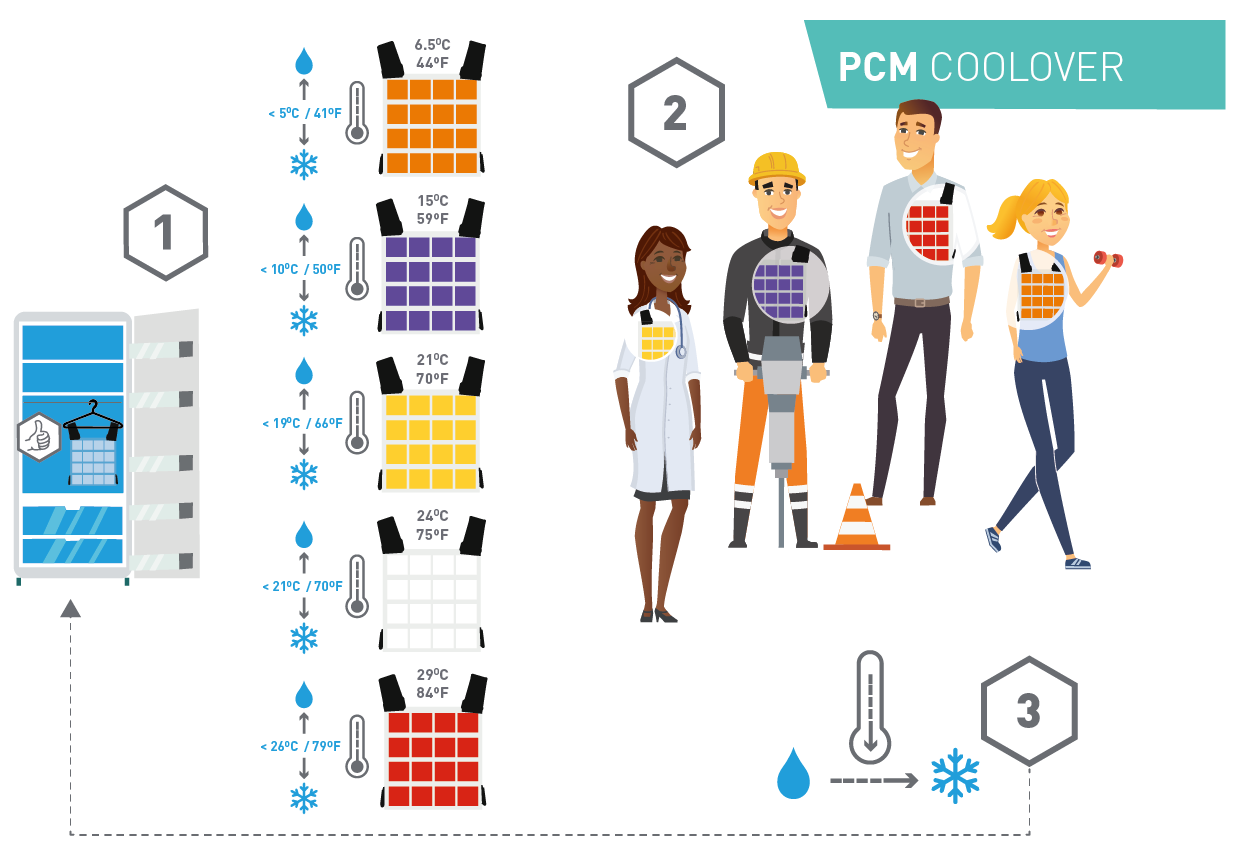 (Re)activation is fast and easy; simply put the PCM CoolOver in ice water, freezer or fridge, or just store it at a 3ºC/ 37ºF lower
temperature until the CoolOver becomes fully solid.
Example: this 21ºC / 70ºF CoolOver can be activated in a room temperature of <19ºC / 66ºF!
Cleaning: simply clean with cleaning cloth with water or disinfectant.
activate the CoolOver
enjoy constant cooling
stay
cool & safe